If the season does not work, please try to change server by clicking on or stream it with other browser. Thanks for understanding.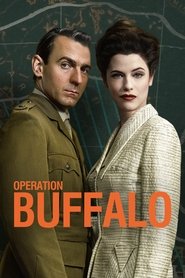 Operation Buffalo – Season 1
A gripping thriller, set in Maralinga, South Australia, at the height of the Cold War. At a remote army base carrying out British nuclear testing, paranoia runs rife and nuclear bombs are not the only things being put to the test, as loyalty, love, and betrayal are pitted against each other.
Duration: 51 min
Quality: HD
Release: 2020
IMDb: 4.8
Episode: 5 / 6 eps