If the season does not work, please try to change server by clicking on or stream it with other browser. Thanks for understanding.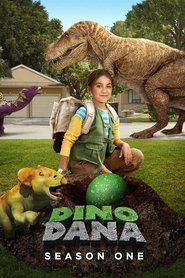 Dino Dana – Season 1
Dana is a 9-year old girl who loves dinosaurs. Her life changes forever when she's given a Dino Field Guide, which not only teaches her new things about dinosaurs, but gives her the power to imagine dinosaurs into real life.
Duration: 22 min
Quality: HD
Release: 2017
IMDb: 6.7
Episode: 13 / 13 eps